Nestify, our Airbnb Management at your service.
We know how stressful hosting can be, we've done it ourselves. We offer you complete management so you never have to do it again.
Nestify is first and foremost a team of experts, who tailor its strategy to your needs and goals. Our strategy combines the best of technology with our knowledge and experience, to create a high-end and personalized experience for our landlords and their guests.
We typically deliver 30% more rental income to property owners compared to regular, long-term lets. Remove the stress, and let our full Airbnb property management service give you back time, so you can spend it doing the things you love.
Attractive listing creation and professional photographs

Daily price adjustments

Guest check-in and check-out

Booking request management and guest communication 24/7

Guide and instructions specific to your property

Hotel services: fresh linen, quality cleaning, toiletries refill

Maintenance and assistance 7 days a week
MAKE MORE MONEY
Hosts can earn 70 - 120% more than renting their home residentially. We optimise the pricing to ensure maximum earnings.
STRESS FREE
We handle everything for you. Guest communications, 24hr check­-in, cleaning, linen, restocking and more.
FLEXIBLE
It's your home. Rent it on your terms. You decide when the property is available for bookings.
Your trusted short term rental management in Dubai
Located on the southeast coast of the Persian Gulf.
Dubai is commonly known as the gem of the middle east. And Is one of the wealthiest of the seven emirates that represent the federation of the United Arab Emirates. Its creation was cemented in 1971 following independence from Great Britain.
Being referred to as a world-renowned metropolis of skyscrapers, ports, and beaches, in which massive commercial enterprise takes place alongside high flying, sun-seeking tourism.
Because of its huge expatriate population, it is just like a Middle Eastern melting pot. 2019 saw 28,609 housing rental transactions. This makes Dubai an absolute perfect cosmopolitan city for the rental market with Airbnb host Nestify.
Not only is Dubai a middle eastern melting pot of cultures and religions. But it is slowly and gradually turning into the luxurious capital of the global tourist market. This beautiful city just keeps on adding new and colourful strings to its bow.
This coastal metropolis has an amazing amount to provide to its visitors like beaches, man-made wonders and desert attractions. An amazing array of delicious meals can be found from all over the world. Making tourists flock in their millions to experience them all. There really is something for everyone.
The 2nd biggest of the seven United Arab Emirates with a massive populace of over 3.33 million occupants. Globally Dubai is the 4th most popular city tourist destination Coming just behind Bangkok London and Paris. It draws in nearly 17 million travellers from every corner of the globe. Spending an average of $30.82 billion on overnight visitors. Staying approximately 3.5 nights for every vacation every year.
Dubai is always trying to better itself. This may be clearly seen in its landmarks, shopping malls parks and hotels. Although it strictly safeguards its time-honoured Islamic roots, ex-pats are constantly talking about just how friendly and extremely open-minded the locals are. This is seen in their tolerance for all of the other religions from around the world.
As well as being known for its religious tolerance. Dubai is home to the worlds tallest building. Standing at an impressive 2,722 feet. And is called Burj Khalifa. It was named in honour of the president of the UAE, Khalifa bin Zayed Al Nahyan. And opened its doors to the public in 2010.
Our amazing planet earth only has one 7-star hotel. Burj al Arab. The most luxurious hotel in the world and it is situated in downtown Dubai. But not many people can afford to stay there and if they do it will set them back a wallet hurting €1000 per night.
Famously known as a bird watchers paradise over 320 bird species migrate between Europe, Asia, and Africa through Dubai. During the start of the summer and Autumnal months. Birds including spotted eagles, broad-billed sandpipers, and greater herons can be spotted by anyone looking directly up into the skies.
As well as lots of different species of birds in the UAE there are also a lot of kings. In fact, there is one for every emirate (Dubai, Abu Dhabi etc). They are known as Sheikh.
Whilst visiting Dubai you don't want to miss the GITEX Shopper, Arab Fashion Week and the art world's 'Art Dubai.'
Then there is the Abu Dhabi Grand Prix at the Yas Marina Circuit. With a Race Distance of 305.355 km (55 laps), It is one massive annual event drawing in thousands of tourists every year.
Or if food is your thing. Look no further than the annual Dubai Food Festival which is a must if you want to sample the best new and original tastes from around the middle east.
Being held at the Dubai Media City Amphitheatre is the highly anticipated annual Dubai Jazz festival. This famous event has hosted many major artists which include Duran Duran, John Legend, Ricky Martin, and Mariah Carey. As to name a few. With a capacity of over 15,000. This alone makes it an absolute must for any music lover.
Why not take a trip with a registered tour guide into the desert and watch Camel racing which is big business in Dubai. But note the camels are increasingly being ridden by robot jockeys instead of humans. This is an amazingly funny spectacle to be seen. Or maybe you would like to ride a camel yourself. Or go sand-dune surfing. How about being the driver of a wild desert jeep extravaganza. A visit to the Dubai desert is something out of this world. Especially at sunrise or sunset.
These amongst many other things make Dubai such a popular tourist and business destination. Making the Dubai short term rental market with Airbnb hosts Nestify so promising and so successful.
It has been said. To Visit Dubai is like visiting an elegant piece of biblical heaven.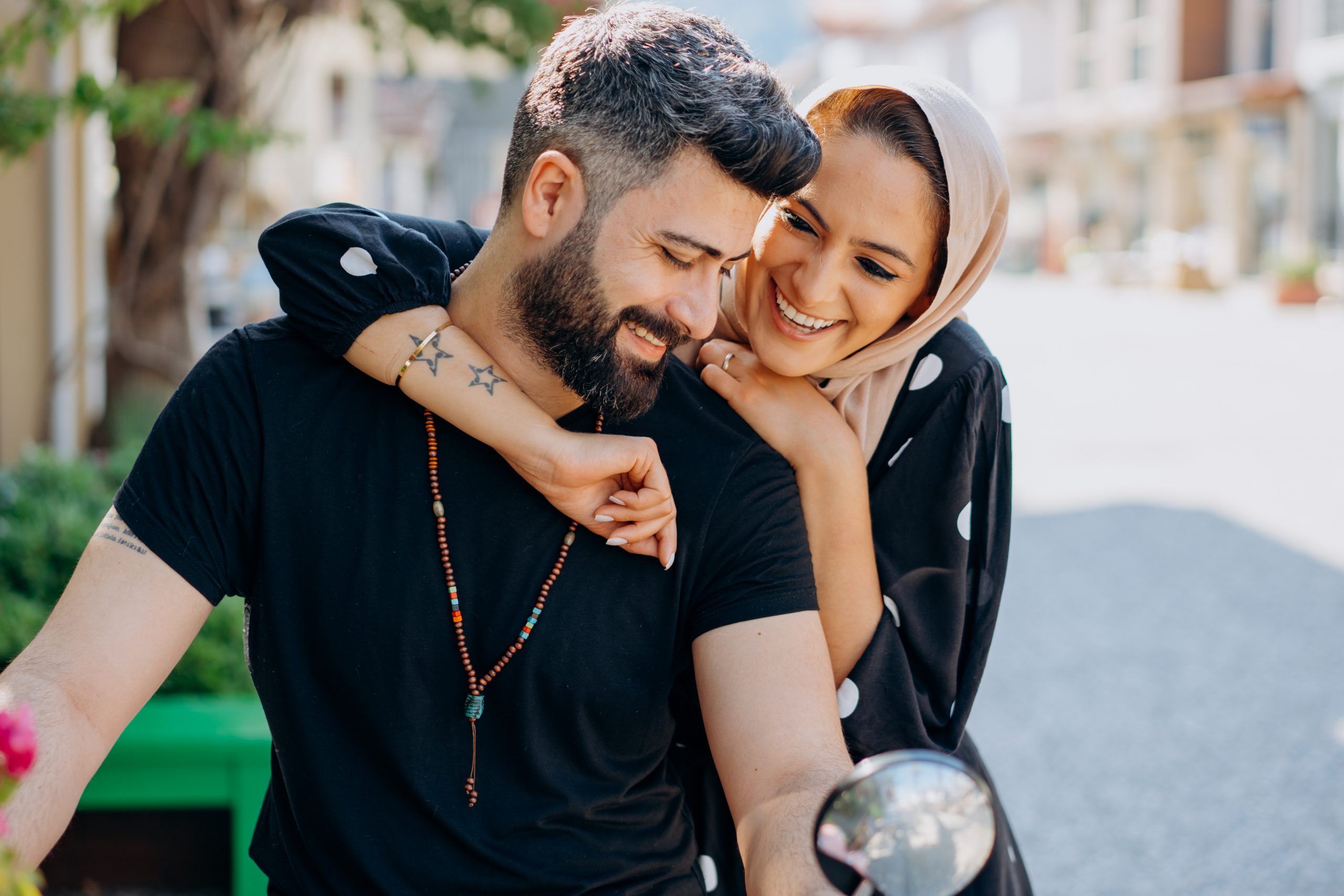 The story of Noor and Rami
Noor and Rami have been planning their 12 months overseas travel adventure for quite some time now.
They wanted to ensure they had their mortgage covered, whilst having some flexibility to return to their property if they needed to. Their main concern was how to choose the right holiday home management company.
Increase your rental incomes in Dubai
Get your instant estimate of how much your property could earn.
Tailored letting strategies, combining short and mid-lets to help increase your income up to 30%
Powerful host dashboard, where you can view your earnings and control your calendar.
Dedicated Account Manager with expert knowledge of our product and the market
Find out what you could earn
In short
Are you looking to rent your property in Dubaï, but don't want the stress of short-term rental?
Trust Nestify – the Airbnb property management in Dubaï: We are specialists in flexible letting management: holiday and medium term let. Our teams take care of everything from professional photos, listing on the best platforms, price optimisation, guest communication and vetting, property maintenance, housekeeping and more.
Increase the profitability of your properties in Dubaï with our complete Airbnb Management service!